Chatmeter's Local Brand Report:
Reputation's Role in Retail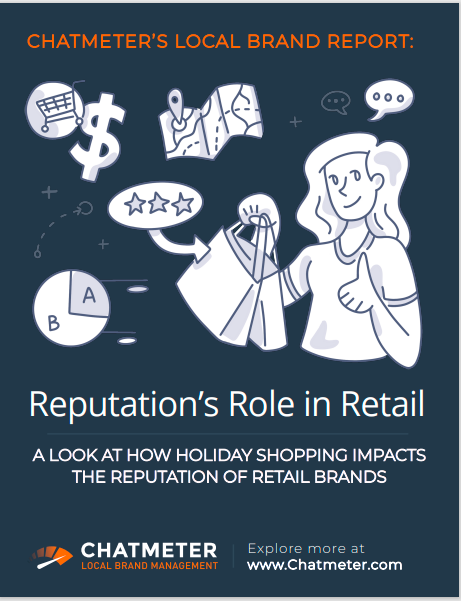 Chatmeter wrote this report to analyze both the online and offline consumer experience at brick-and-mortar retail stores leading up to and during Black Friday. Using a sample size of 50 locations from each brand, we analyzed both the online visibility and the in-store experience at every location using real customer data.
This report first takes a look at the online visibility of 20 retail brands leading up to Black Friday by assigning each brand a Local Brand Visibility Score. Secondly, we looked at whether or not the brands were able to deliver an exceptional in-store experience by analyzing the reviews earned by each of the brands during and after the week of Black Friday. Lastly, we put every brand head-to-head with one of their biggest retailers to assign a Black Friday reputation winner.