Chatmeter's Local Brand Report:
Reputation's Role in Grocery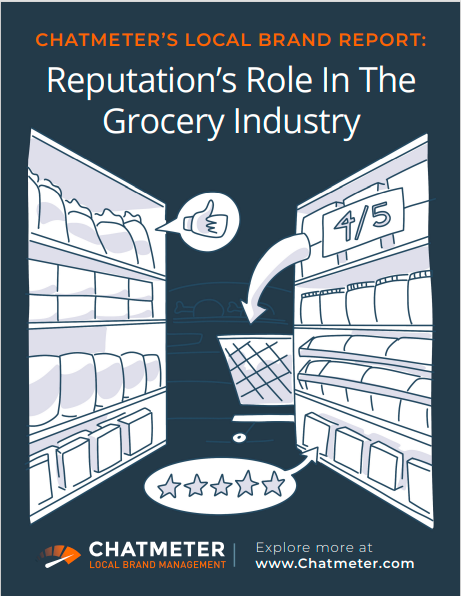 Chatmeter's Local Brand Report analyzes 10 of America's largest grocery brands in order to determine the strength of their online visibility and reputation. Using a sample size of 50 locations per brand, Chatmeter analyzed the local business listings, search rankings, and online reviews of each brand. This analysis was done by leveraging tools like Chatmeter's Local Brand Visibility Score™ (LBV) and our text and sentiment analysis tool, Pulse.
Within the report, we take a look at how well these brands are protecting their reputation and optimizing their online presence in order to retain their customer base. The data can now be used as a pre-crisis benchmark, to see what consumers expected out of brands in a state of normalcy and help grocery brands prioritize marketing and customer service in a state of crisis.